BioInsights – the publisher of Immuno-Oncology Insights – is your content marketing partner for life sciences.
About Immuno-Oncology Insights

Immuno-Oncology Insights is a new, open access, independently peer reviewed publication specifically designed to fill a number of clear and important gaps in the current slate of journals for the industrial and academic and immuno-oncology communities.

Guided by an editorial board lead by Jon Wigginton, MD and Renier J. Brentjens, MD, PhD, Immuno-Oncology Insights places R&D and manufacturing challenges and progress across a wide variety of technology fields in context.

The publication collates and analyzes recent data for - and address challenges specific to - therapeutic modalities ranging from checkpoint inhibitors to cellular immunotherapies and bispecifics, and from oncolytic virotherapies to ADCs. Uniquely, Immuno-Oncology Insights provides much-needed perspective on what these data actually mean - both for each given technology area's own prospects and future directions, and for the field as a whole.

To review the kind of content you can expect to see in Immuno-oncology Insights, take a look at Cell & Gene Therapy Insights, launched in 2015.


Immuno-Oncology Insights provides a unique online content marketing and lead generation opportunity:




Active engagement of key stakeholders from across the global community all year round

The chance to target organizations at varying stages of the R&D pipeline: Universities, spin-outs, biotechs, pharma, hospitals, investors and analysts

An alternative to the ever-more-crowded and expensive conference market

A means by which you can access the people funding the sector, those making the key new discoveries, and the individuals driving the delivery of safe and effective therapies to patients
What we can do for you?
We can:
Work closely with you to create quality written and multimedia content of high value to your target audience

Offer you opportunities to re-purpose scientific and educational content you have already developed and make it available to a global audience

Raise your company's profile, demonstrate your capabilities, and enhance your reputation as a thought-leader in the sector

Play a key role in your lead generation activities

Provide support in the development of your content marketing strategy and tactics for this sector

Ensure your leading scientists are seen as Subject Matter Experts throughout your target market

Help you disseminate your content to a global audience within cell therapy, gene therapy or tissue therapy.


Content marketing is all about partnership
We can work closely with you - and your Scientific Advisory Board if you wish - to develop high quality content to demonstrate your thought-leadership:
Your own special focus issue or ebook on the topic of your choice

Client case studies, interviews and co-presentations

Videos, webinars, podcasts and roundtables
We seek to find out as much as we can about who you are targeting, and then work to ensure the maximum number of relevant individuals are interacting with your content
We don't sell off-the-shelf solutions. All the packages we provide are tailored to your precise marketing, educational and business development objectives.
Who can you reach?
Immuno-oncology Insights is designed for both academics and industry professionals currently struggling with the sheer weight of content and publications across the rapidly growing space.
Readership includes scientists and executives from big pharma, biotech, academia and government-funded institutions focused on checkpoint inhibitors, antibody and bispecific antibody therapeutics, ADCs, oncolytic virus therapies, cancer vaccines and T cell/NK cell therapy fields:
Discovery
Preclinical and translational research
Clinical development
Regulatory affairs
Process development and manufacture
Analytical development
Business development and investment
Market access and pricing
How can you reach them?
We offer a broad range of options, any of which can be tailored to match your current marketing and business development priorities. These include:
Sponsorship of spotlights - regular focused featured comprising peer-reviewed articles, webinars, interviews and roundtables
View our 2020/21 Editorial Calendar here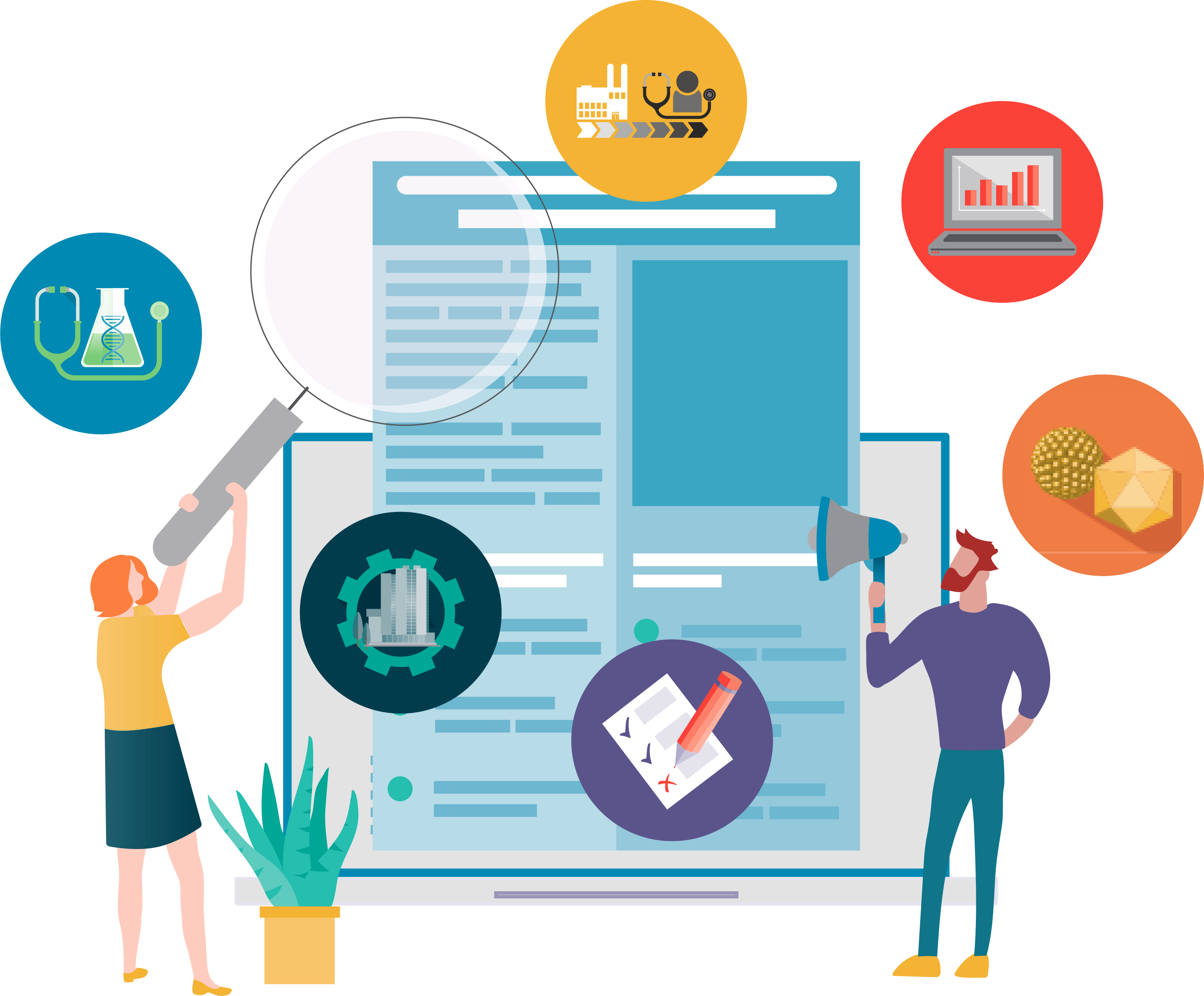 Participating in our webinar programme
We develop the content with you to meet your objectives, take care of all the arrangements and promote your session to our members. Plus take the chance to have your webinar published as a transcript-based article to re-purpose your content and guarantee longevity and a greater reach

Find out more about how our webinar programme could work for you

here
Having one of your senior executives or scientists interviewed by our editorial team, with the resulting video, podcast and/or transcript included in an issue of the online journal
Publish an open access, peer-reviewed article, with a license to use the article on your own website and in print at conferences
Work with us to convene a roundtable of KOLs to discuss a key topic area. Recorded using web cams, your roundtable will be published as both an on-demand video and a written article.
Record a video presentation showcasing your technology, your latest data or a poster, with Cell & Gene Therapy Insights producing a one page summary of the key learning points and takeaways.
We can also act as your content marketing consultant in this sector, working closely with you (and your Scientific Advisory Board, if you wish) to develop your own topic spotlight and other value-add content such as videos, animations, surveys and infographics.
Who do we work with?
Immuno-oncology Insights provides a targeted content marketing, lead generation and promotional channel for companies providing products and services to the fast-growing sector, including:
Preclinical and clinical CROs, and providers of lab services & tools
IT & tool providers, including for novel target and biomarker discovery, measuring immunological and tumour responses, and imaging
Manufacturing equipment and media providers
CDMOs & CMC service providers
Delivery platform and technology developers
Market access and regulatory consultants
For more information, and to discuss your needs, please contact Nicola McCall at n.mccall@insights.bio Tel.: +44 (0)1732 463215
Or fill out the form below: